Annual Events with a Heart
Celebrating Cars and Community Giving at VOGN's Annual Events!
Celebrating Cars and Community Giving at VOGN's Annual Events!
At VOGN, our love for Volkswagen is matched by our commitment to giving back to the community. Our annual events, namely the Euro Union Car Show and Oktoberfest, serve as platforms for not only celebrating automotive passion but also for making a positive impact through charitable contributions.
Euro Union
Car Show
Held annually in July, the Euro Union Car Show is a hallmark event that unites European car enthusiasts from across Newfoundland and Labrador. With a grand display of meticulously maintained and cherished European cars, including beloved brands like Volkswagen, Audi, and Porsche, the event is a spectacle not to be missed.
Rooted in Tradition
Euro Union is steeped in a rich tradition that dates back over two decades. It's an evolution that began with Dubfest from 2001 to 2006, followed by the esteemed Dubshow that ran from 2008 to 2018. In 2019, Euro Union emerged as a successor, thanks to the combined efforts of former Dubshow staff and members of VOGN. Now, in its fifth year, Euro Union continues to build on the success of its predecessors, establishing itself as the only European-focused car show in Newfoundland and Labrador.

Giving Back through Euro Union

What makes Euro Union truly special is its commitment to community and charity. The event is more than just a car exhibition – it's a gathering with a purpose. All proceeds from Euro Union, including merchandise sales and registration fees, are donated to Ronald McDonald House Newfoundland and Labrador (RMHNL). This extraordinary organization provides indispensable support and accommodation for families with children receiving medical treatment away from home. Through Euro Union, the car community comes together not only to celebrate a shared passion but also to contribute meaningfully to the well-being of these families.
Oktoberfest: A Scenic Farewell to the Year
Oktoberfest is VOGN's grand finale to the year, celebrated amidst the idyllic and picturesque town of Brigus, Newfoundland and Labrador. Typically scheduled for the first or second weekend of October, this delightful event witnesses an enthusiastic turnout of 50 to 80 cars. The enchanting backdrop of autumn leaves, coupled with the tranquil landscapes of Brigus, creates the perfect setting for this gathering. It's not just about showcasing cars but also relishing the bonds formed throughout the year as members engage in spirited conversations, laughter, and shared stories.

Whether you're a seasoned VOGN member or new to the Volkswagen community, you're heartily invited to join us at our next Oktoberfest in Brigus. This is an occasion to display your beloved Volkswagen, immerse yourself in the warm camaraderie that defines VOGN, and bid the year a fond farewell against nature's splendid canvas. We look forward to celebrating with you!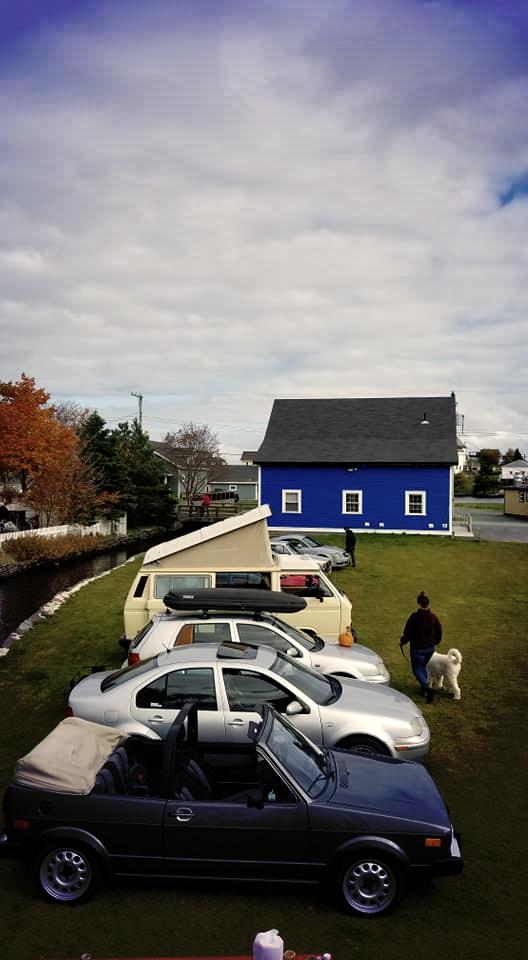 Join Us in Making a Difference
VOGN's annual events are a testament to how our love for cars can be a catalyst for positive change. By participating in these events, you are not only becoming part of a vibrant car enthusiast community but also contributing to a greater cause.