Dad found this Beetle hiding out in a garage years ago on Salmonair Line. The woman who owned it bought it and used it in Germany. She then drove it to Alberta, and eventually put it on a trailer and towed it here to Newfoundland. Dad bought the trailer off her years ago. We waited and waited for her to be ready to sell but she didn't want to let go. Finally, she gave in and after a trade of a truck with a blade for clearing her driveway, we go it.
Here is the beetle sitting in her garage: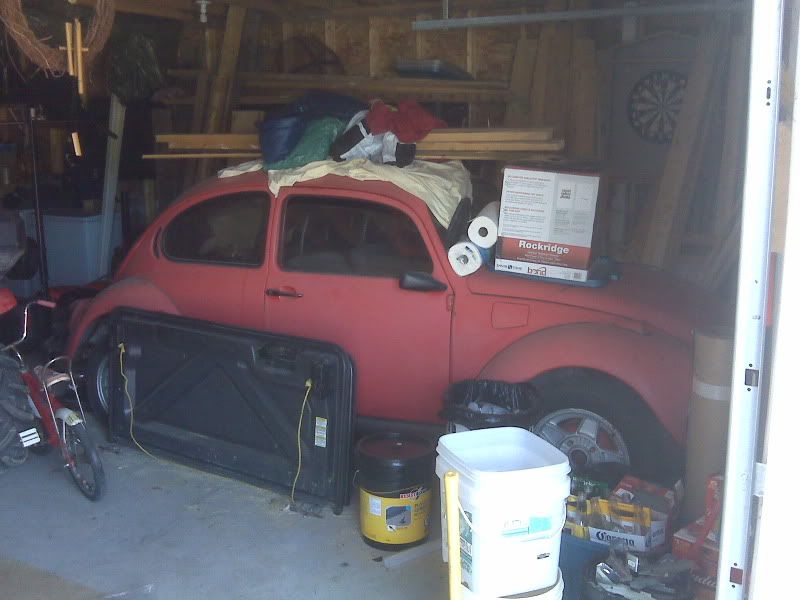 Back in October Dad took ownership and brought it home: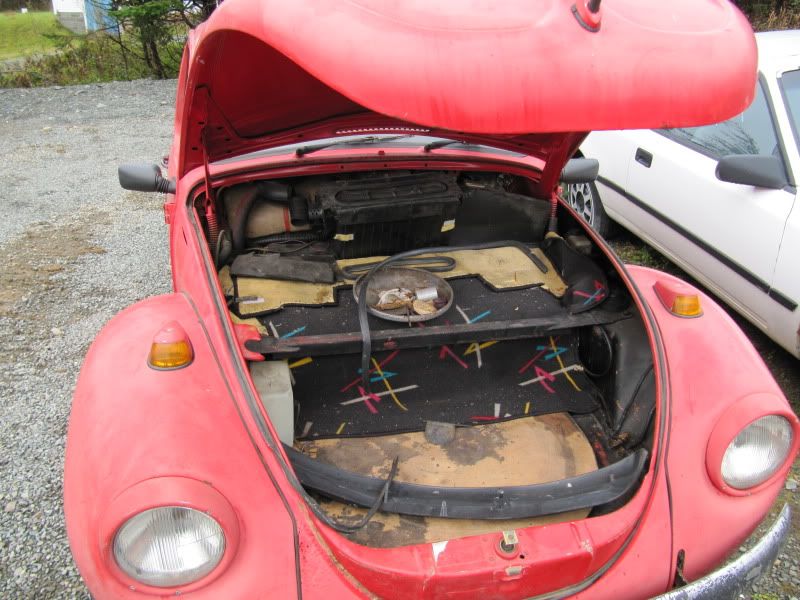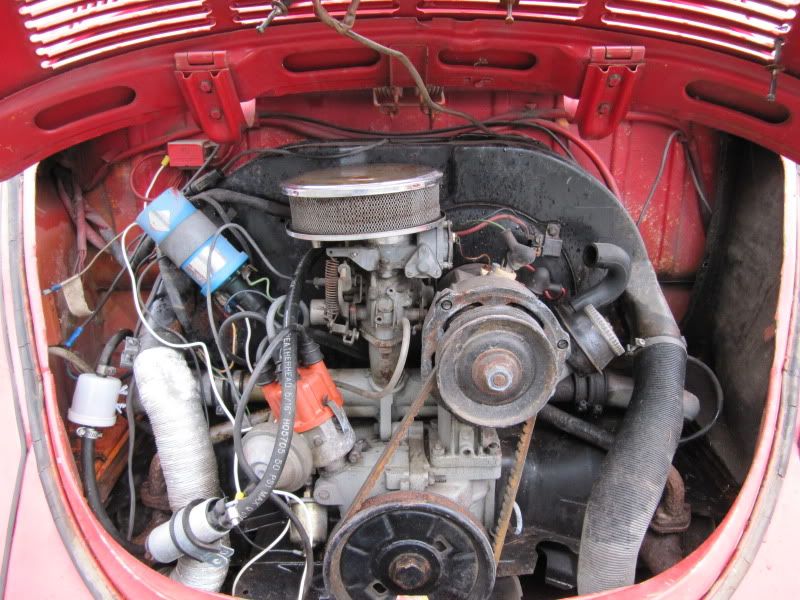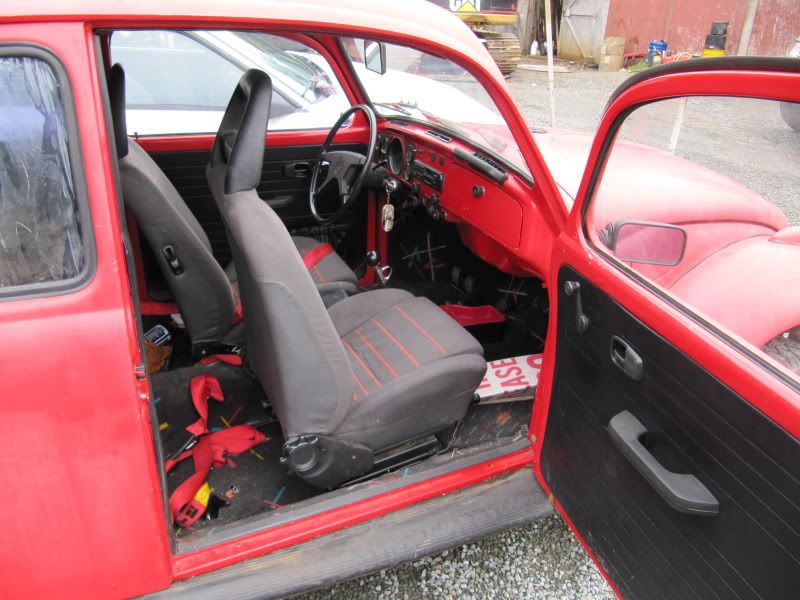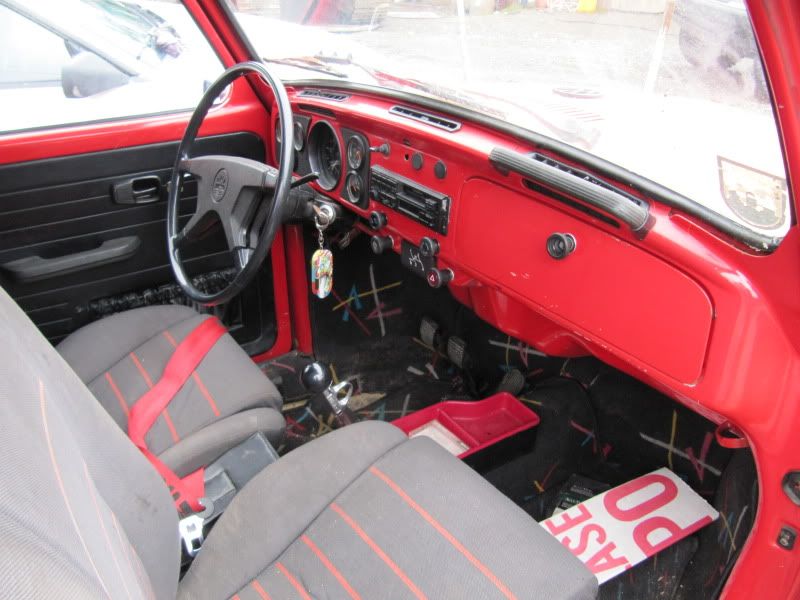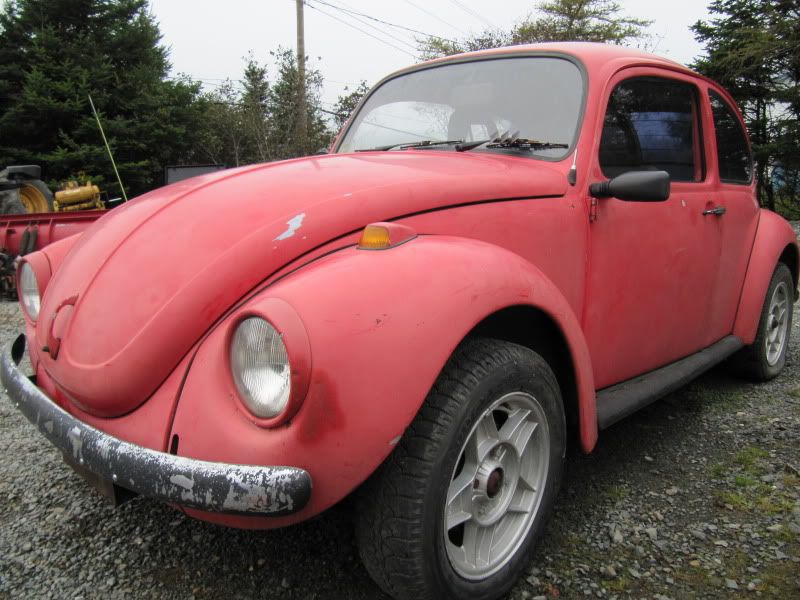 From what I gather, it is a 1302 Super Beetle. At some point the car got a paint job (it was originally orange) a sweet 90s style interior, and another engine was swapped in. The chrome trim was removed, chrome bumpers replaced, and other chrome trim painted. The car had its wheels stolen at some point and the insurance company replaced them with the ones on it now. An empi shifter has been added, front seats and seat belts swapped.