Next it was time to tackle these ugly calipers. They looked terrible behind the new wheels.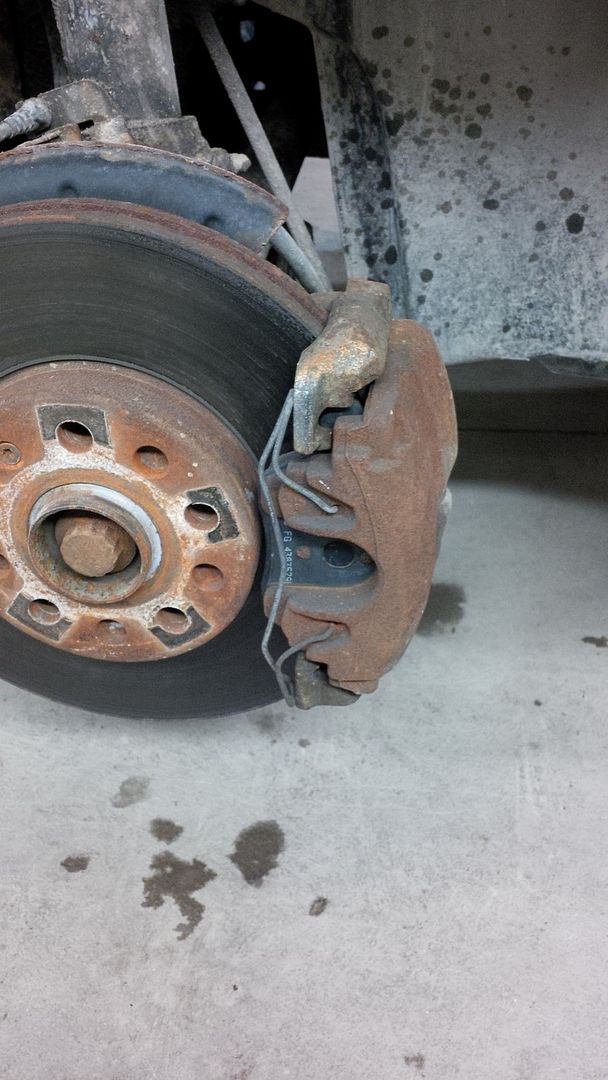 Got this kit, and picked up some foam brushes to use with it: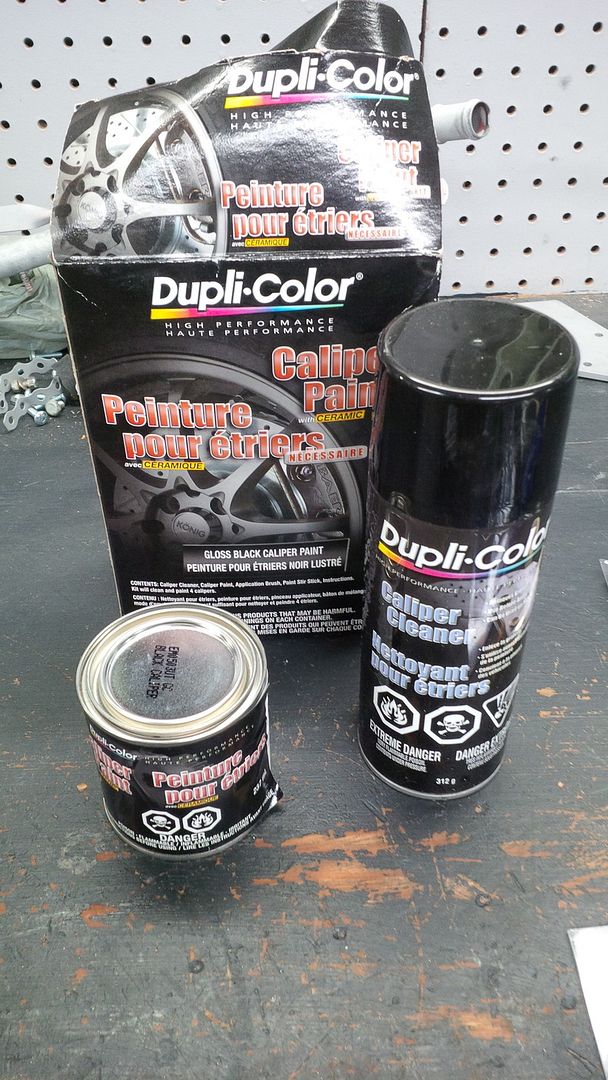 Dismantling what I could. Left the calipers on the car, didnt have the 14 triple square for the rear brackets so left them on too: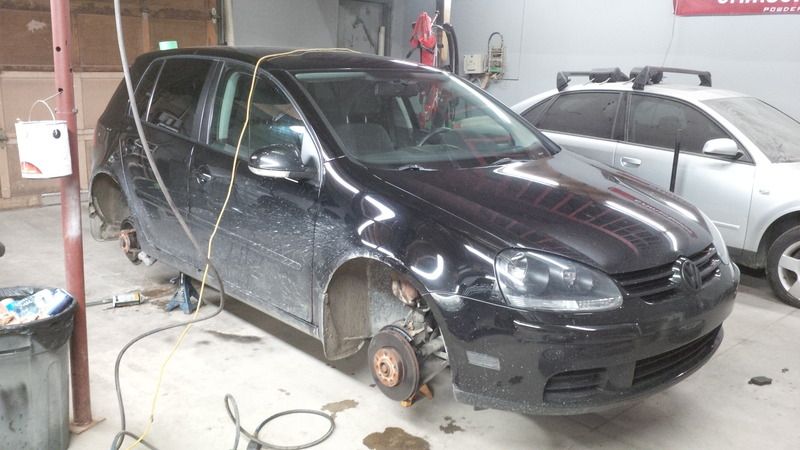 Blasting the front brackets, everything else got some wire wheel cleaning, then used the supplied brake cleaner and a wire brush to clean: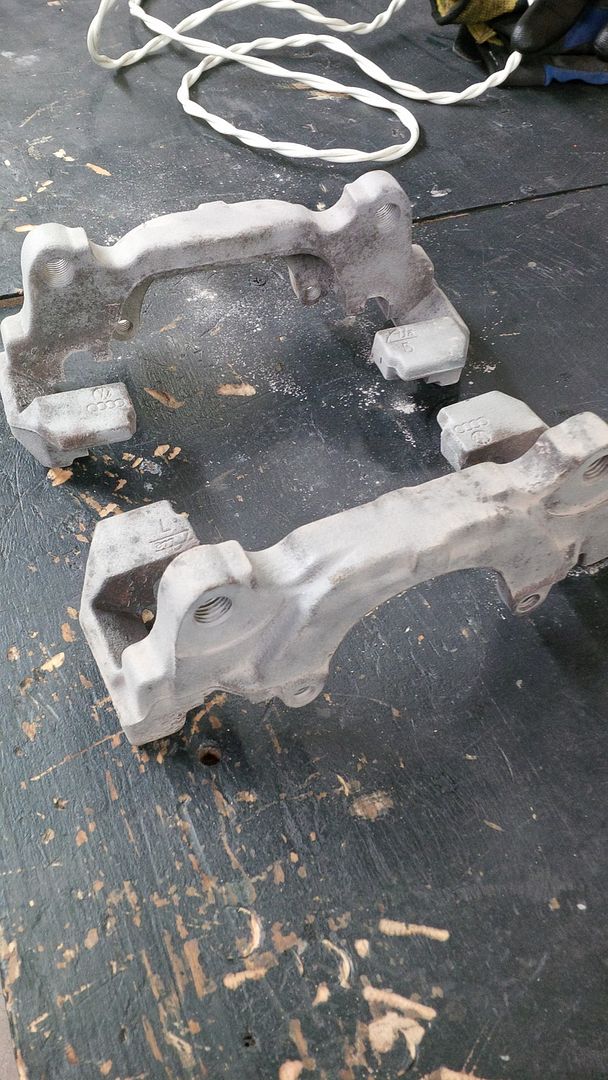 Painting the rears: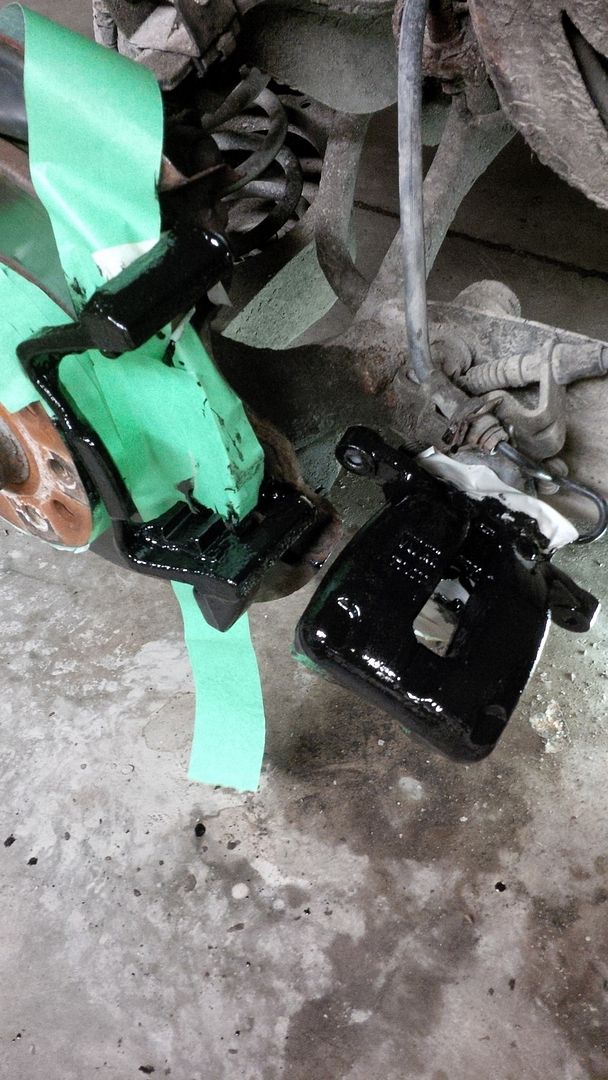 Front brackets: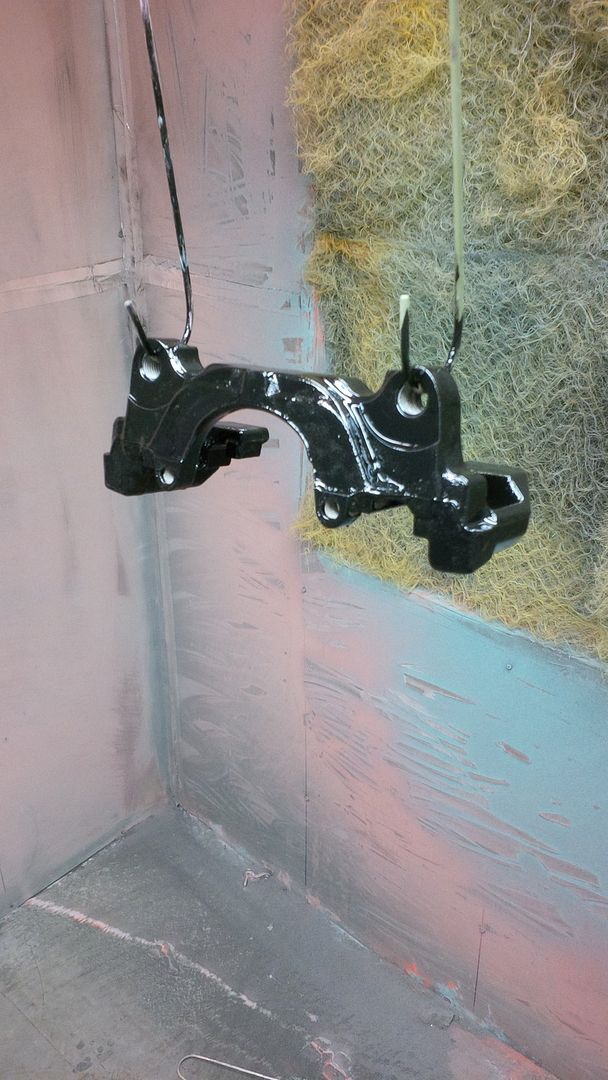 Fronts: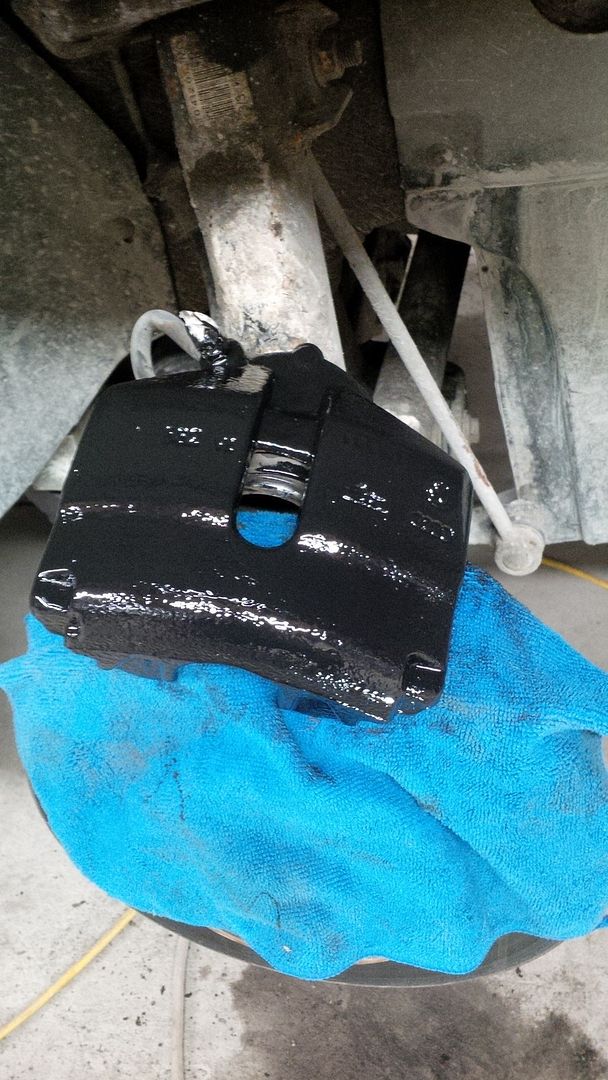 In progress: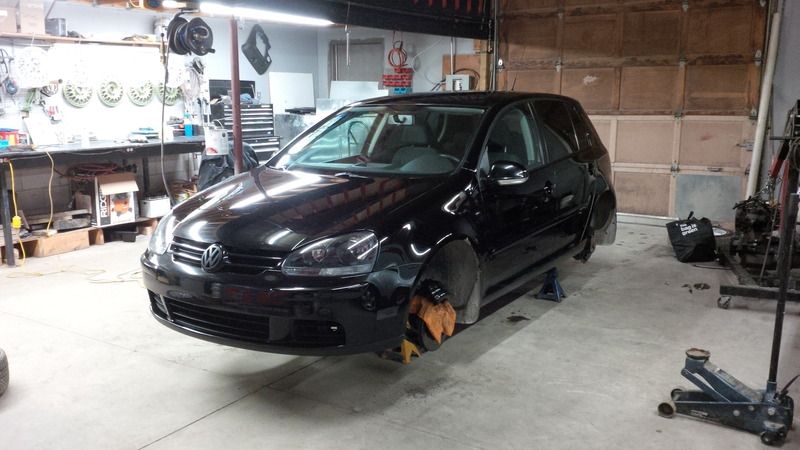 Rear assembled: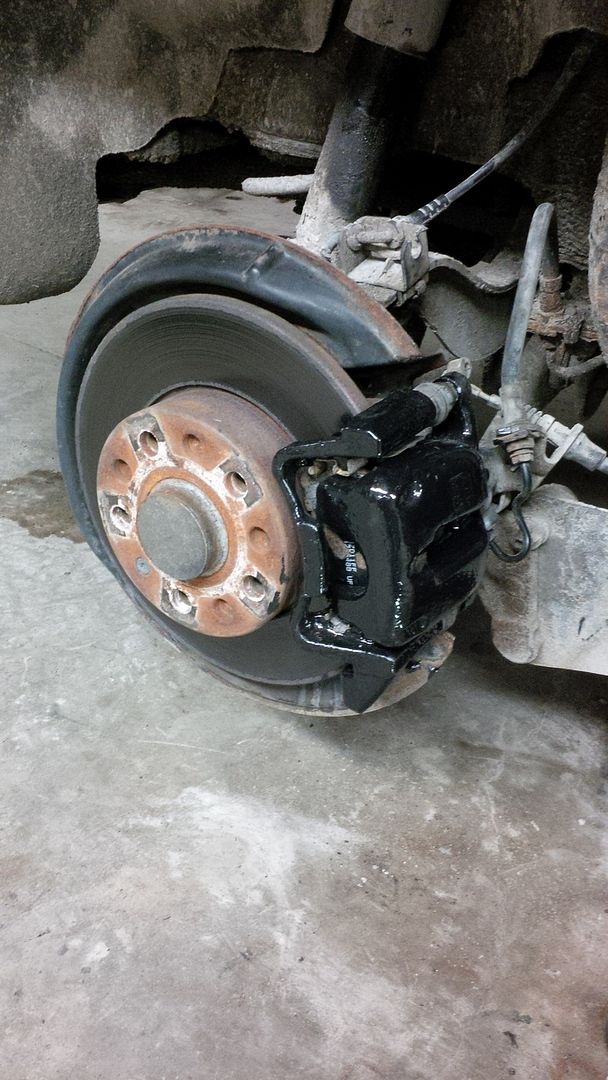 Front assembled: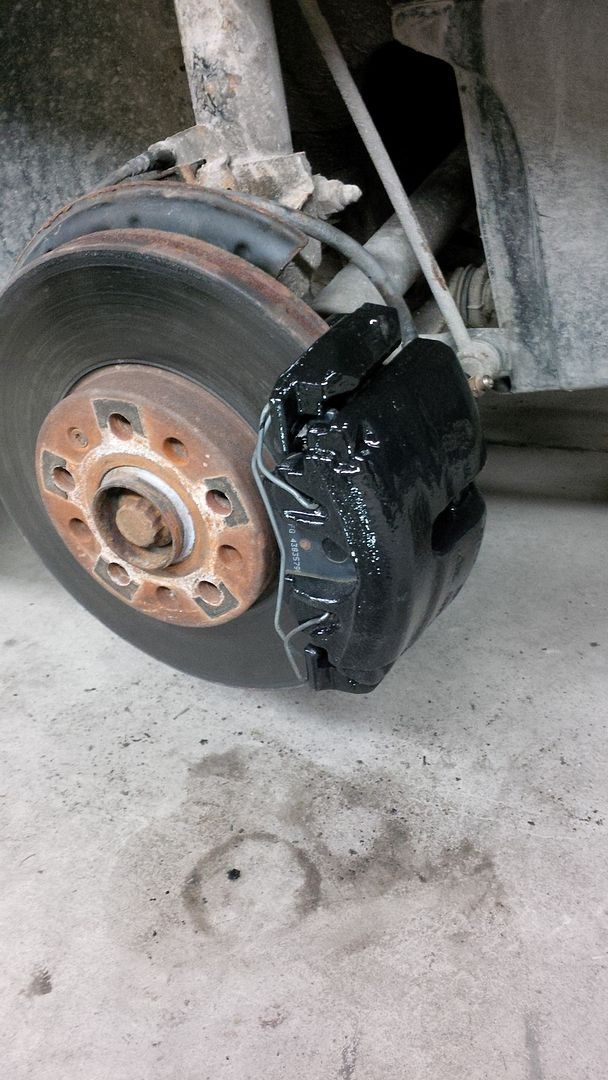 Looks much better behind the wheel: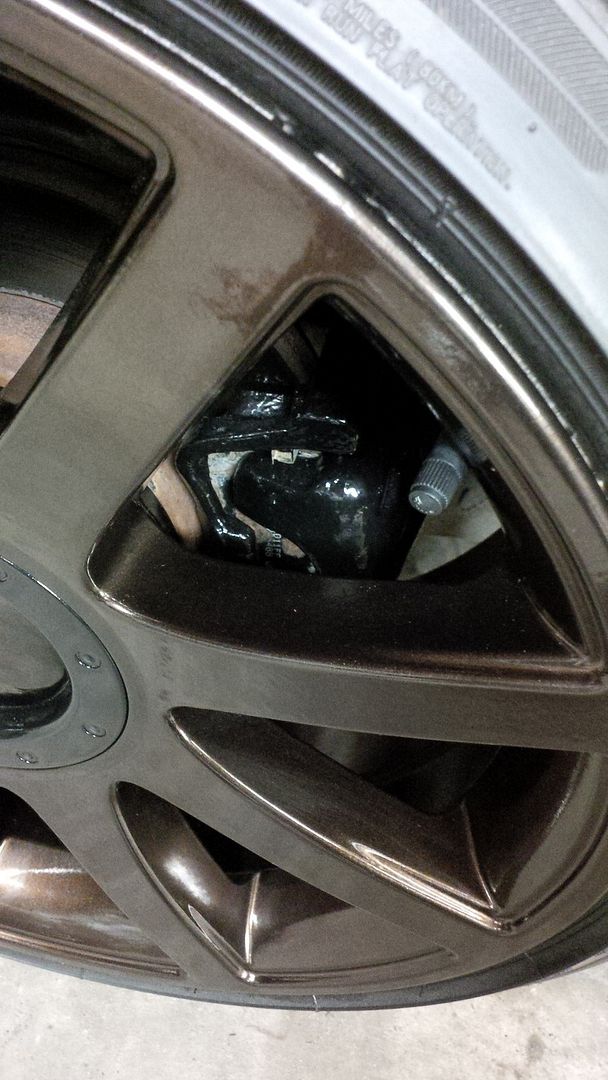 Test fitting both wheels for fitment, think it will sit well with no spacers when lowered.
Front: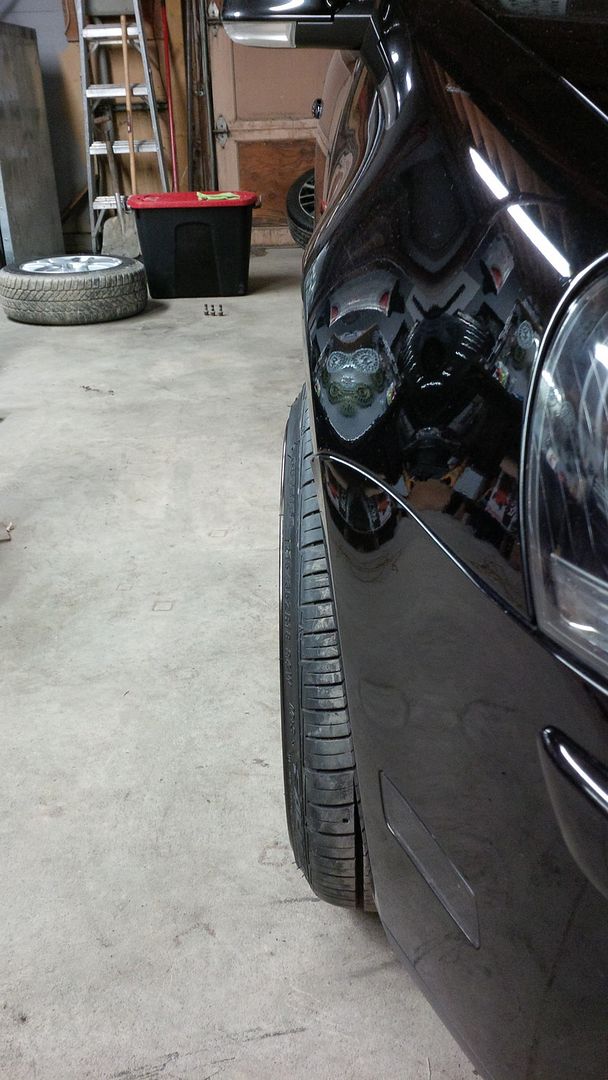 Rear: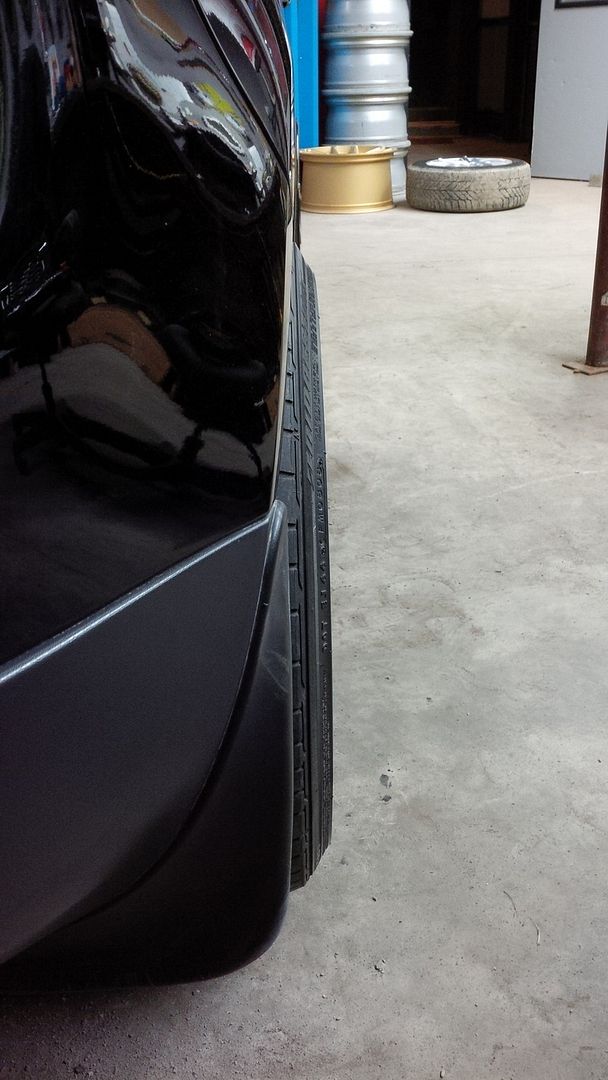 Like I said, plate is already removed and changed up, will post that later: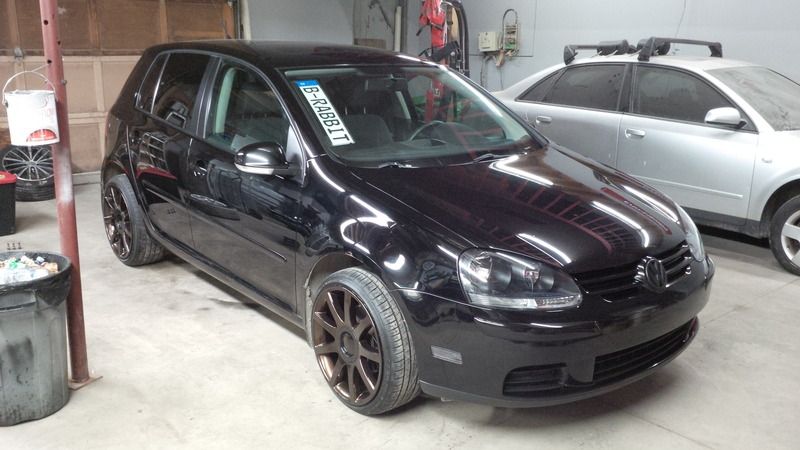 Can't wait to get the coils on. Have to wait on parts.